Note if you haven't seen Part 1 please view here
Control system design.  My system uses a parallax propeller microcontroller to control the output of the pump motor as well as monitor all of the inputs constantly.  The benefits of this microcontroller are its multi-core design. With 8 processors the propeller is able to check inputs, and change the speed control of the motor accordingly on the diy water methanol injection system.
My prototype is made using a Pololu 18v7  simple motor controller with serial interface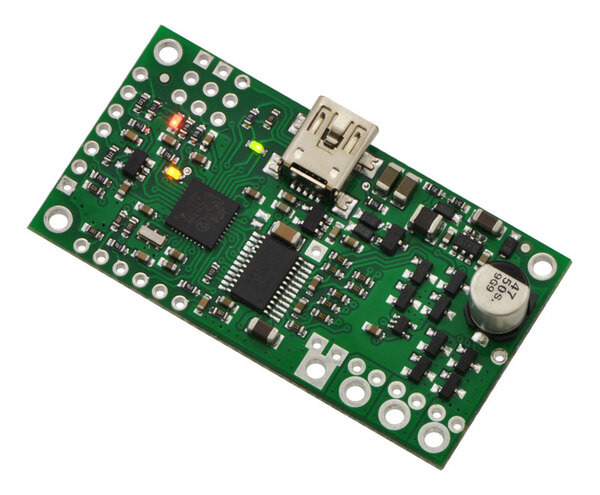 However for the final design I will be implementing a more robust motor driver capable of handling motors with higher current draw allowing for motors up to 30amps for the water methanol injection system.
Specifically, I will be looking to use this motor controller which can be picked up for $34.95 at pololu or the chip itself can be purchased for around $12-15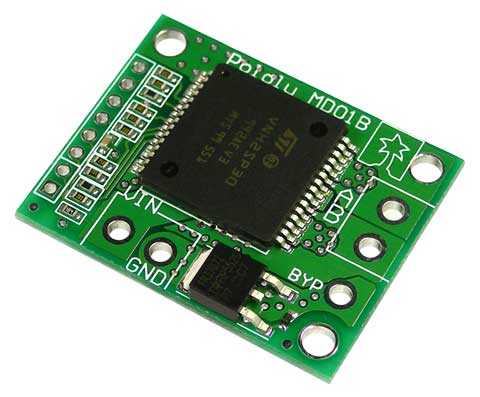 Additionally, the system will utilize a 16×2 LCD with HD44780 controller
Many diy water methanol injection systems feature output but only of the current pump level.  I decided that I wanted to also include the input level to make tuning easier as well.  Screen output was chosen to print out the current load level of the engine based on the analog input from the car and then the output of the motor in percentage
Preview of the Screen output
Input information
In order for thisdiy water methanol injection system to work you'll have to pull off of some input from the car that changes in proportion to the cars load level.  For the initial prototype I designed it to use the analog input from a vehicles MAF sensor.  Many sensors exist that read values in the 0-5v range.  In order to read this into the Propeller chip an Analog to digital converter is needed.  I used an ADC0831 8bit converter.  This provides me with 255 incremental positions for the input value and thus 255 possible output values for the motor.
currently, it will be updated soon to remove to remove the relay

I have everything mounted to a demo board right now while I work out a few bugs before PCB design.  I'm planning on swapping the relay out for a high power transistor and making a few small changes but otherwise it functions well.
HDV 0049 from Diyourfaceoff on Vimeo.